Production & Promotion: Small Business, Authors, Talent, and Humanitarian Causes.
EllieB Block Party Productions (EBBP)
Award-winning Design Thinker.
Guest Expert and Host.
Producer and Promoter.
Writer and Speaker.
Business Strategist.
Ellie Brown, known by followers as EllieB, is the Executive Producer of EllieB Block Party Productions LLC.
EBBP Productions is a worldwide public relations company based on positive-action and service to others. Clientele is received through referral.
EllieB is a recognized visionary and national award-winning multimedia producer, promoter, writer, and broadcaster. EllieB is a sought-after business development strategist. She is an advisory board member to several institutions including the Tombolo Institute at Bellevue College. In addition to her production work, charitable contributions, and higher-education support, Ellie is making an impact in the senior living space. She has broad experience in skilled nursing and memory care as well as independent and assisted living communities.
EllieB is a sought-after speaker as well as a top marketing strategist. Many awards and international recognition has led to an intriguing and diverse client base including Academy Award winning talent and global industry influencers. EllieB specializes in crisis marketing, PR strategy, and multimedia promotion.
A fully empowered woman, entrepreneur, and grandmother of five, her multidimensional talent is at once mesmerizing, as it is fun and engaging. EllieB's broadcast mentor was Merv Griffin. Prior to his passing, he was in pre-production of a feature film based on her courageous personal and professional life-story, The 80s – Compton & Crack to Inspiring Hope. Merv called it his very own friend's 'Erin Brockovich-like powerhouse story.'
EllieB's life is a testimony to strength and resilience. The EllieB brand has attracted a loyal following from diverse sectors around the globe. Charitable proceeds go to veteran rescue and stop human and sex trafficking programs.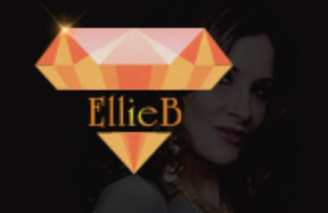 EBBP Services
EllieB has thirty-five years in business development, marketing, broadcast and talent PR & promotion.
Promotion & PR Campaigns
Guerilla PR Campaigns
Marketing & Media Strategy
Social Media Marketing
Media Production
Voiceover
Podcast Promotion
Broadcast Host and/or Guest
Keynote Speaker
National Spokesperson
Social Media Content
Business Development
Branding Campaigns